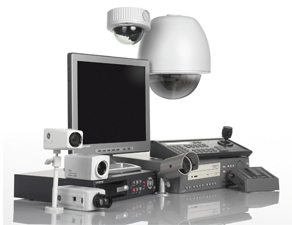 With technology consistently being updated and improved, it's bound to happen that one day you'll realize that the security system you've been relying on for so long to keep your business protected is now outdated. This isn't something you want to ignore because an out-of-date system actually means you're more vulnerable to crime and less secure than you thought. Security systems are meant to give you peace of mind that your Redding business and employees are safe, so it's a good idea to assess your equipment and see if you recognize any of the following signs that prove it's time for an upgrade.
You Don't Have High Resolution Cameras
Video surveillance has been around for years, but the resolution and quality of the cameras have been given a dramatic boost. If you have a system with low resolution cameras that only gives you blurry images, it isn't really doing you any good. In the event that a break-in or other offense occurs, high resolution cameras will help to provide identification and are often your best bet for capturing the culprit. Modern security systems come equipped with high-grade cameras, and sometimes even high-definition video, and are available for a much more affordable price than they used to be.
You Are Still Hard-Wired
One of the bad things about having an older security system with equipment that is hard-wired is that criminals have figured out how to get around them by simply severing the wires, which will leave you completely exposed. All of your wired alarm sensors can be cut off in a matter of seconds and you would no longer be operating a business that is secure. Advancing to a wireless system would eliminate this risk.
You Don't Have Remote Access or Monitoring
Remote access and monitoring allows you to check in on your business from anywhere that you happen to be. You can log in from a mobile device or laptop to view the inside and outside premises at any time of the day or night and make adjustments to the system as needed. This is one of the most popular and useful features of newer security systems.
You Aren't Covered Outside
Having outside surveillance is just as important as the inside. Securing the perimeter is the first line of defense and helps to ensure that areas like parking lots and garages are safe as well. In addition, it's effective to have the outside of your business monitored in case there is ever an injury claim filed against your property.
If you notice that your current system is lacking in any way, don't hesitate to start looking at security systems that have all the features necessary to thoroughly protect your Redding business from crime.