Business Internet Service Provider
Business Internet Service Provider
Internet Service for Businesses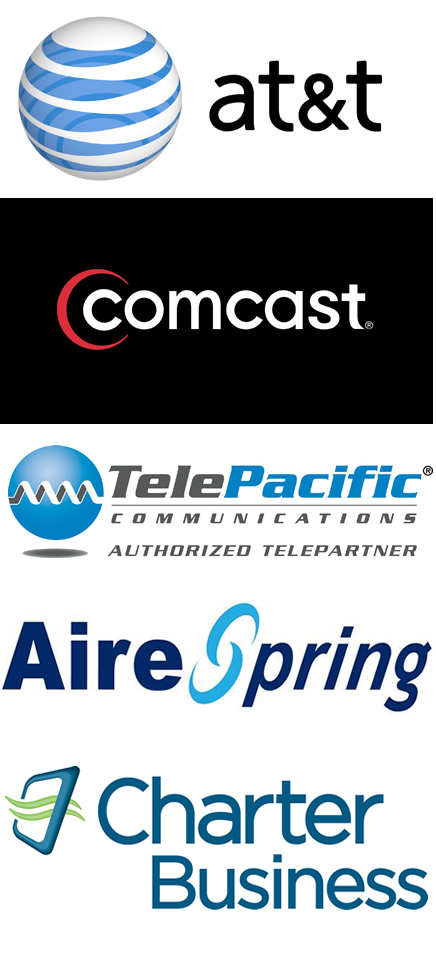 The development and progression of your business depends on a high speed internet connection that is secure and reliable. World Telecom & Surveillance, Inc. works with the nation's top business internet service providers (Charter Business, Comcast, AT&T, TelePacific and AireSpring) to ensure that your company receives exactly what it needs to run effectively and in line with other competitors. These service providers understand the difference in business and residential requirements when it comes to a network connection.
Today's fast-paced world requires companies to have a global network that is dedicated and able to offer quick and consistent uploading and downloading and high bandwidth file transfer speeds without the worry of security. Choosing one of these reputable business internet service providers to grant you online access will keep you connected with clients, employees and valuable data and support a high caliber of performance from your company.
Contact WT&S today to learn more about signing up with a business internet provider and the additional features that each offer for a more customized experience.