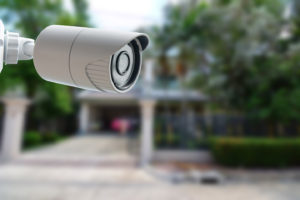 Redding has seen its share of crime. In 2014, Redding ended up on a Time.com list of "10 Cities Where Violent Crime Is Soaring". While there has been some improvement since then, the crime rate is still high and Redding businesses continue to need protection from thefts, burglaries, and vandalism. Here are several strategies that business owners can employ.
Security Systems
A security system continues to be an excellent deterrent to crime. Install cameras in visible locations, where would-be criminals can see them. Supplement your system with motion-detector lights that go on when movement is detected and alarm systems that can be enacted both manually and automatically if a breach in security is detected.
In one study of 422 convicted burglars, it was found that 83 percent of them would attempt to find out if there was an alarm system in place before trying to break in, 50 percent of them would stop their attempt to break in, and 31 percent of them would at least retreat. Only 13 percent of them said they would continue in spite of the alarm!
Access Control Systems
The purpose of an access control system is to restrict access to a property, building, or room so that only authorized personnel can enter. Access control is often managed electronically. A person requesting access through an access control point (a gate, turnstile, door, elevator, or other barrier) will send the request via a keypad, biometric scan, or electronic key.
In the past, this was mostly handled with regular keys and locks, but those can more easily be duplicated and can't be tracked. If an electronic system is used, there will be a record of whose credentials were used to enter the restricted area. Additionally, an electronic system can be programmed to monitor entrance activities—for example, it would record if a door is forced open or held open. Sometimes two-factor authorization or even three-factor authorization are used to prevent credentials from being passed from one person to another. For instance, an entry may require a pin, a key fob or smart card scan, and a fingerprint scan.
Crime Insurance
If your business is located in an area that has a risk for crime or if it's a business that is at risk for crime, for instance, if you have a cash register, consider investing in a crime insurance policy. Crime insurance will cover things like theft, burglary, robbery, computer fraud, forgery or alteration, and employee dishonesty. If an unfortunate event does occur, at least you will have some way of replacing valuable assets and preventing substantial financial loss.
Crime Prevention Through Environmental Design (CPTED)
CPTED is a comprehensive concept that takes a multi-pronged proactive approach to deterring crime. For instance, vegetation and shrubbery could be placed in such a way to facilitate surveillance of the property, lighting can be placed in at-risk areas, pathways can be lit so that an intruder's face can be seen in the cameras, structures can be created indoors to direct people to highly visible reception areas, and so on. CPTED encourages the owner to create the impression that the building and grounds are kept up, monitored, and active, which gives potential intruders the impression that it would be difficult to accomplish a break-in without getting caught.
It's important to take the proper measures to protect your business from both the potential of crime and the losses because of crime. By using a few of these strategies, your business and your customers will be able to enjoy a safer and more productive environment.