Providing the best customer service to local residents and businesses is a key factor in the success of any security company. In a perfect world, these businesses would have the ability to create, sell, install, and support equipment all on their own. However, security professionals tend to stick to what they know best and leave the research and development to the manufactures.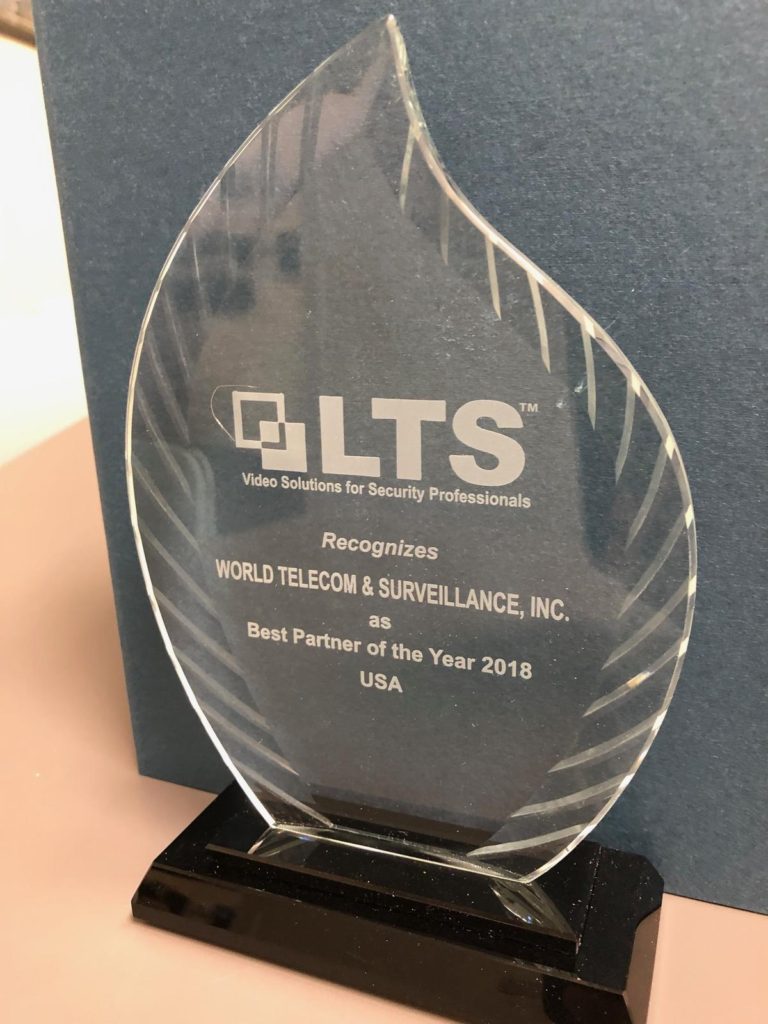 Therefore, businesses such as ours, World Telecom & Surveillance, Inc., often act as a conduit for customers to find and obtain the security equipment best suited to their needs. Our technicians are dedicated to staying abreast of the latest advancements in cameras, recording devices, and video storage and we share information with our customers.
Premium Products
The world of security, surveillance, and telecommunications equipment is quite vast, to say the least. These products range from small, at-home systems to larger, more complex networks. Each situation requires a unique setup which may include surveillance cameras, video recorders, application software, and other accessories.
One such manufacturer recently recognized the professionals who provide customers with top-quality access to their products. Each year, LT Security awards one such company and recently named World Telecom & Surveillance, Inc. its 2018 Best Partner of the Year. Partnerships between these companies allow both businesses to support customers with the highest level of service possible.
Ideal Installations
Even the most skilled security and surveillance installer must take the time to get to know a new product. Then, there are always kinks to be worked out of these new systems. By teaming up with a solid product manufacturer, these technicians get to know the products with which they work.
Customers who choose to hire a security company that works closely with a manufacturer can breathe easy knowing that their system will be installed the right way, the first time, and within their budget. There is no need for troubleshooting or dealing with bothersome installation issues because the technicians arrive with the skills to work with the equipment successfully.
Skillful Support
In addition to possessing the ability to stay on top of advancements in surveillance technology and provide efficient and affordable installations, security companies must also be prepared to support their customers in the long run.
There are many factors that could lead to time-consuming problems within a surveillance system after it has been installed including severe weather and havoc wreaked by wild animals. Having experience with a certain brand of security equipment allows technicians to easily pinpoint and quickly repair any future issues that may arise in the future.
The partnerships formed between product manufacturers and the professionals who install those products have been proven the best ways to provide customers with unparalleled security and surveillance services.