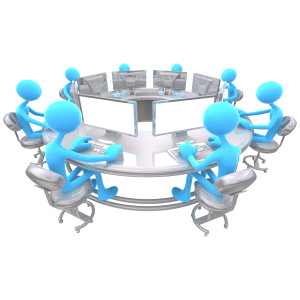 If your business wants to have any chance of keeping up with its competitors and making a significant and profitable impact in its industry, then you must choose your business Internet provider in Redding wisely. A reliable Internet service should be high on the priority list of any company if it expects to run smoothly and efficiently. Any amount of downtime can result in a loss in production and earnings. When selecting a new service, there are several things to consider before you make a commitment to an ISP.
Company Size
A dependable service is important no matter if you own a smaller local business or run a large corporation, but the type of Internet you need will differ. Connection speeds and file transfer capabilities should be compatible for the amount of employees and computers that will be utilizing the Internet at the same time. Your service must also accommodate any advanced technologies that the organization is employing, like VoIP or customer relationship platforms, that will be in consistent use company-wide.
ISP Support
Another valuable asset to consider when picking your Redding business Internet provider is the support team they provide. Interruptions in service are a common and frustrating experience, and a reputable ISP should offer professional support at any time to get your business back up and running as quickly as possible. If your network is unfortunate enough to encounter a security breach or it goes offline, you will want to have the peace of mind that there will be someone to come to your aid in a timely manner, even if it happens over the weekend.
Supplementary Services
You may want to think about all the extra options that an ISP can include and how those services could be beneficial to your company. Some of these services involve managing firewalls to help keep your network secure, portable options for the convenience of on-the-go Internet access and cloud storage that will get rid of the need for multiple servers that host your backed up files. It's a good idea to find out if the Internet providers you're considering offer any supplementary services to complement your business.
Jumping on board with a business Internet provider in Redding should be an informed decision. Expense will also factor into your selection, but there are ways to find cost-effective options without having to lower your standards, neglect important requirements and reduce the quality of your company's output.