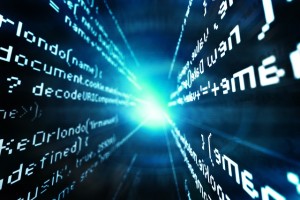 When it comes to staying connected with the global market, your business needs the right kind of business internet. Here are some questions you should ask your Redding business internet provider.
What kind of connection do you provide?
Here, you'll want to educate yourself on the internet options that are offered in your location, as well as the pros and cons of each. The two main options that are usually available and the most affordable are DSL or cable. DSL runs on telephone lines and can handle up to 12 simultaneous users; speeds depend on how far you are from the telecom hub and on the quality of the equipment and wire installed in your location. Cable runs on television cable lines and can support several dozen simultaneous users; speeds depend on how many other subscribers are using the bandwidth. Ask about fiber optic connections–those are considered the gold standard in business internet, but they are pricier and may not be available everywhere.
Will my bandwidth be shared with other subscribers?
Cable lines will likely be shared with other cable subscribers in your area. If you're in an area with a high number of business cable users, this could slow down your internet performance during peak work hours. One way to bypass this problem is to purchase T1 or T3 dedicated lines.
What are your equipment and installation fees?
Find out if they provide equipment for you or if you'll need to purchase it. Also, ask about their fees for installation services. Some companies offer free installation in exchange for a longer contract.
What happens if there's an outage?
Does your internet provider come out to your business when there's an outage? Do they provide an on-site maintenance plan? If internet access is business critical for you, consider getting a satellite connection as a backup plan.
What are the terms of your contract?
A business internet provider may reel you in with the lure of a low-priced package, but be sure to ask how long this special price is in effect and what the new price will be when it runs out. Read the fine print in your contract and ask about anything you don't understand. Additionally, ask if they reimburse you for downtimes and what they expect your connection speed to be during high traffic hours.
What other services do you provide?
Tech support, especially if you don't have on-site IT staff, is essential. Is their support live or automated? Do they offer on-site services? Sometimes, internet providers offer additional services, such as online backup, security software, telephone and TV service, and email and web hosting.
When sales and business operations are at stake, you want to know that your internet is going to be reliable and robust. Asking the right questions helps you select the Redding business internet service that's right for you.