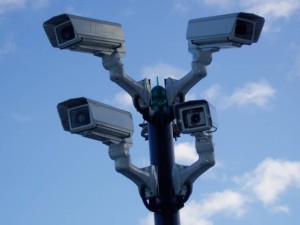 CCTV (or closed-circuit television) is the use of video surveillance. CCTV monitors locations that are not easily supervised or that are areas of high traffic. They eliminate the need for a large number of security officers to be on site. Security systems are common in retail stores, but they're also becoming common in schools and other public buildings, due to the many unfortunate school shootings and crime incidents. In Redding, crime rates have motivated many businesses, schools, and government buildings to install CCTV in their Redding locations.
Schools
Now that kids are going back to school, a quality security system is valuable in ensuring the safety of kids and faculty, especially in exterior locations. Surveillance systems can monitor parking lots, playgrounds, entrances, and hallways, for any sign of suspicious activity, as well as deviant behavior by students. Crime can be prevented sooner if a perpetrator is detected before he reaches the building. If there's a rowdy schoolkid, Laurie Pitre, a school principal, says that the use of CCTV in her school is like a "truth serum." When children are asked if they should go back and look at the camera, the kids "fess up." Additionally, if an accident takes place on the playground, footage can be used to determine what happened.
The use of CCTV in classrooms is controversial, but if they are installed, teachers can use footage to determine a better way to handle their classroom. Those who support it argue that CCTV can be a deterrent to disruptive students and bad teachers and can be used for teacher evaluations.
School Buses
CCTV systems can also be installed on school buses. Unfortunately, deviant behavior such as bullying and vandalism sometimes occurs on school buses. The driver has to be focused on driving, of course. A surveillance system can serve as a deterrent and can also be helpful in identifying perpetrators when incidents occur.
Libraries
With limited funding and security staff available to them, libraries benefit from the help of surveillance systems to deter crime. Public buildings, and especially public libraries, are not as safe as they used to be. As a place where children and families regularly check out books and other library materials, a security system can help to ensure everyone's safety.
CCTV systems in Redding have proven to be successful aids to public buildings of all kinds, including schools and libraries. When there are people of all ages accessing the same building, installing cameras helps to ensure that everyone stays safe.