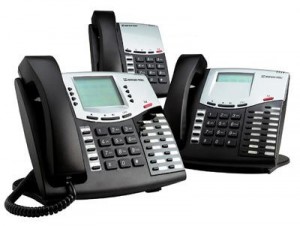 Voicemail systems used today are advanced and sophisticated. By design, they promote synergy and growth for businesses. They are an effective way to facilitate business transactions. Business people understand the importance of communication maintenance concerning customers and clients. Voicemail systems in Redding provide a convenient avenue for workers and customers to touch base with business personnel.
Are Voicemail Systems Worth It?
Small businesses, in Redding, CA, find voicemail systems to be particularly beneficial for both mobile phones and answering machines. The purpose of a voicemail system is to provide workers and customers a means of connection when no one can take a call. Voicemail provides round the clock access that allows business to operate after hours. Prompt response to clients is possible because of voicemail. Time stamp features give accurate information about the time a call came through the system.
Pros of Voicemail Systems
• Voicemail is accessible through the internet. Users have the ability to manage, send, and receive messages around the clock from any internet accessible device.
• A voicemail system stores an unlimited number of messages. The capacity to forward to an email account as an audio file attachment is a useful feature.
• A five-minute recording duration exceeds the simple residential voicemail.
• When attending a call is not possible, voicemail conversion means incoming calls receive attention.
• Touch button response eliminates the need to return calls.
Employee Benefits
• A voicemail system allows forwarding to employee inboxes. This feature eliminates manual sharing of voicemail content.
• Employees gain flexibility. Time to concentrate on daily tasks becomes part of the business plan. Returning to voicemails that occurred and attending those calls is possible.
• Multiple employees receive voicemail messages–even those working outside a place of business. Group list set-up is available as one of the best message relay mediums. Reaching more people is more convenient and faster than using other devices.
Other Advantages
A dedicated voicemail service allows the transmitter to slow down or speed up a message. This capability makes for clarity and better understanding. The system tracks users wherever they are. Programming the voicemail system to ring on a mobile phone, when the user is not available to receive messages from the main number, is possible. Many businesses in Redding, CA feel a telephone and voicemail system is an essential business tool to keep a company running effectively and efficiently.
Voicemail Systems Available in Redding, CA
• (esi) – The voicemail solutions provided to Redding business phones is sophisticated, yet simple. IP and digital functionality make the systems very flexible. All communication systems features, vital to business, are not add-ons, but built-in. The communication approach is integrated and intuitive.
• Vertical – An organization gains power and confidence by using the communication system that delivers applications and business tools in an integrated appliance.
• Sky Talk Plus provides a low-cost complete communication system that requires no long-term commitment. Companies scale the system as their businesses grow. Sky Talk Plus performs in much the same manner as a traditional hardware-based phone system does. However, there is no box hidden in an office location. It is not a complex phone system. Technicians are trained and ready to install or maintain the voicemail system in Redding, CA.
Suggested Business Service
In business today, companies need a full range of telecommunications and business data systems. Technologies and services related to business communication that interfaces with computer hardware and phones are effective business tools. When selecting a company to provide voicemail systems in Redding, CA, choose a company that focuses on long-term needs, so to realize a maximum return on investment. World Telecom & Surveillance, Inc. is such an organization.