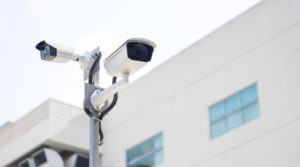 Whether your business is a small local company, or an international company, it's important to think about keeping your facilities, products, and employees safe. If you haven't invested in a closed circuit television, or CCTV, system yet, it may be time to think about contacting World Telecom and Surveillance. We are the top CCTV installation company in Redding, California, serving businesses across the region.
We don't just think of our clients as customers, but instead as partners. You're serving our community, and we're excited to support your mission by keeping your business safe and on track. There are a number of important ways that we work with you to ensure that your new CCTV surveillance system is just the right fit.
We offer a broad range of products. We'll work with you to determine what your needs are. We can offer simple, on-site surveillance systems for smaller locations all the way up to larger IP video surveillance systems that you can view anywhere at any time. We want to ensure that your business has the right size and capabilities for your needs when you have us install your new CCTV system.
When we work with you to figure out how we can best serve you, we offer a wide range of options. We help figure out how your system will be powered, how durable your cameras need to be, and what information you'd like your system to record. We offer a range of styles, sizes, and definitions to make sure that your system can be whatever and wherever you need it to be.
Here are some key questions our team will help you work through as we prepare to install your CCTV system.
What will you use your system for?
Having a CCTV surveillance system installed is a key part of securing your business, but there are a number of ways to go about it. You may only want to use your system at night to keep an eye on your facility when nobody is there. If you intend to use your system at night, night vision cameras are key. If your business is larger and you have security on site, installing a CCTV system with multiple live monitoring views is a great way to make efficient use of your security guard's time. Deciding when your need your system and whether you want live feed or recorded video are key decisions we can help you make.
Where do you want your cameras?
You may want a simple system with just two or three cameras, or your may want every angle covered. Some businesses want to keep an eye on customers, while others may be having trouble with employees or contractors. Deciding whether you want your cameras hidden or in plain view as a deterrent can make a big impact on the effectiveness of your CCTV system. Whatever your needs are, we can install the right cameras for you wherever you may need them.
Choosing to have a CCTV surveillance system installed is a big decision, but we're here to help. Business owners know that World Telecom and Surveillance is the top CCTV surveillance installation company in Redding, CA because we partner with you to meet your needs no matter what they are.