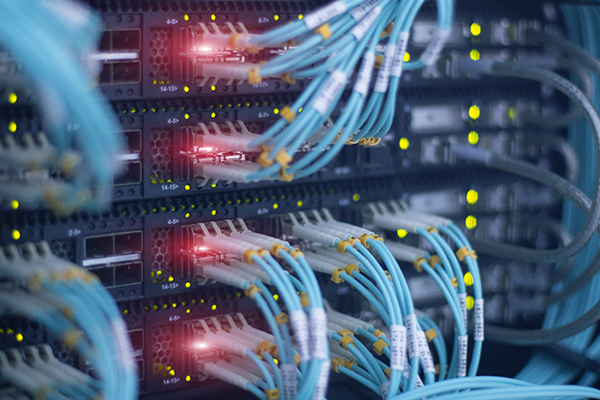 Great internet is no longer optional. It's a complete necessity in the modern world, especially for businesses. Business and money move at the speed of light and having less that great internet can really be incredibly detrimental to a business's ability to operate and maneuver itself effectively in the modern world. In the thirty second difference between average and great internet could be losses of unknown values depending on what business you're in and your business is worth whatever it takes to not only be competitive, but to lead.
It doesn't even matter what industry you're in at this point. Even if you're doing something as seemingly simple and old-school as running a cafe, you need efficient internet. So many businesses use Square readers and other variations of card services that operate through the internet. We live busy, hectic lives in the modern world and your customers shouldn't have to wait an extra second for their transaction to finish. If it takes an extra ten seconds to swipe and run every card in a twelve-hour work day, and a business cashes out fifty customers an hour, that's a total of six-thousand seconds, which converts to one hundred minutes of wasted time. Imagine being able to give yourself an extra hour and forty-minutes a day to spend on your business. That's huge. That's the difference between fairly profitable and scalable for many businesses.
Owning a business is hard. It takes tremendous patience, foresight, planning and frankly, guts. It's a risk to put your livelihood on the line to build something from the ground up and create something bigger for yourself than the world would have given you had you not assumed the risk. To not give yourself all of the tools available to make yourself as successful as possible is to do yourself a great disservice and a bit of a slap in the face of the previous you who quite possibly put it all on the line to strike forth and build something for themselves.
Fiber internet gives a business the speeds they need to compete and excel in an increasingly fast-paced and hype mobile economy. Imagine if you did something more internet-driven as a business rather than the coffee shop scenario. For instance, imagine you're running a videography service, shooting videos of weddings, doing commercials, etc. If it takes you thirty percent longer every time you go to send someone their product, you're taking money directly out of your pocket, lighting it on fire, or even worse, handing it over to the competition who valued their time more efficiently than you.
Luckily, there are incredible options for fiber internet for business Redding, CA. The pricing has never been more affordable than it is right now and the value that it gives a business has also never been higher, nor more of an absolute necessity. The reality is, if your business isn't improving or growing, it just may be dying and that is simply not acceptable.
It's time to get out there and get the internet you need and provide your company with the resources it must have to win the game we're all playing.