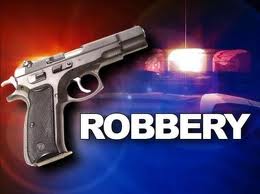 Amidst all the hustle and bustle, the holidays should be an exciting and joyous time for everyone. Unfortunately, it's also the time local retail businesses, malls and other high-traffic shopping areas experience a lot of fraud and theft as the busyness of consumers becomes more distracting to loss prevention teams. Hopefully, you already have a plan in place to prevent shoplifters from targeting your Redding business, but here are a few noteworthy tips for those who may not realize the importance of setting up security systems and taking other precautions before crime impacts your profit.
Install a Top-Notch Security System
Business security systems should be put into place to work as a deterrent for shoplifters and dishonest employees. Being able to see that there is video camera surveillance and an alarm system and knowing that a business has remote monitoring capabilities and security software installed on the premises is oftentimes enough to make a would-be lawbreaker think twice about their illegal actions. If it isn't, a security system will provide a way for your business to quickly review the crime and respond in a timely manner so that there is a better chance of apprehending the thief and recovering stolen items and money.
Plan Out Where to Place Smaller and Value Items
Deliberately placing items that are known to be commonly and easily stolen by the cash register can help to prevent them from being taken for fear of being too closely watched. Keep in mind that placing expensive inventory and small articles near the front of the store or other exits can prove to be a risk if thieves are able to grab and run out the door without too much difficulty. Think strategically when arranging items and make sure there is an employee to keep an eye out for things of value.
Employee Training
If your employees are properly trained to spot suspicious activity or nervous behavior, your business will have better odds at avoiding theft. Have plenty of employees on hand during the holiday season to monitor self-checkout areas and maintain an organized store, and teach them to look out for routine signs of shoplifting activity.
Keep Parking Lots Under Surveillance
Parking lots are another big concern when it comes to holiday theft, which can indirectly affect the success of a business. If cars are being broken into or stolen and consumers don't feel secure shopping at a certain location, chances are they will steer clear and go elsewhere. Keep these areas well-lit and include parking lot surveillance in your security system installation so that it can be effectively monitored by video cameras at all times.
Don't let excessive loss ruin your holiday season. Prepare your Redding business with a visible state-of-the-art security system and take additional preventive measures as a means of keeping yourself and your employees safe and providing you with peace of mind.