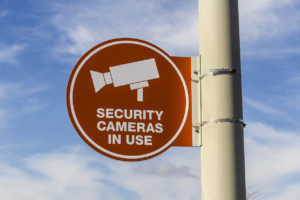 Redding has shown up on national news several times. In 2014, Time.com listed Redding as #5 in a list of "10 Cities Where Violent Crime Is Soaring" because of a 53.8 percent increase in violent crime. In 2016, the abduction of Sherri Papini hit news channels around the world. USA Today reported that Redding's overall crime rate dropped almost five percent in 2016, but violent crime increased by 17 percent.
The Redding Police Department reports that drug addiction is the leading cause of Redding's crime rates. That, coupled with a decrease in law enforcement resources, limited jail space, and changes to felony sentencing laws in Proposition 47 and AB 109, have created a conundrum in adequately dealing with crime. However, there are several ways that the community can assist the police department in lowering the crime rate.
Neighborhood & Business Watch Programs
ReddingCrimeWatch.com provides tools, groups, and resource information to get individuals and businesses involved in reporting and preventing crime. One resource that is gaining usage in Redding is NextDoor.com, an online network in which residents can join their local neighborhood and receive crime alerts as well as other general notices about their location.
Businesses can join the Redding Merchants Crime Watch page on Facebook to stay up-to-date on the latest news and strategies. The Handouts Don't Help campaign offers free anti-panhandling posters to local businesses, organizations, and property owners to stop panhandling. The signs instruct people to donate via text to local programs that offer treatment, housing, food, and shelter, instead of giving money to drug-addicted panhandlers.
Guardian Angels
Frustrated Redding citizens invited the Guardian Angels to Redding in August 2016 to talk about starting a chapter in Redding. The Guardian Angels is a national alliance of safety patrol programs run by citizens. Citizens are trained in self-defense and patrol the streets of their city in uniform. They remain unarmed, but, in this way, they are able to work with law enforcement to bring about safer streets. Sean Rodgers, the West Coast Regional Director of the Guardian Angels who met with interested Redding citizens, said it was the best recruitment meeting he had ever experienced.
Surveillance Camera Systems
ReddingCrimeWatch.com lists several ways that home and business owners can make their properties safer. One option that is mentioned is surveillance systems. When police resources are low, as they are in Redding, it's helpful to install camera systems. This can deter criminal activity since criminals would prefer not to get caught. You can either install visible cameras or post notices to let the public know that the area is under surveillance. According to several studies conducted in larger cities, would-be perpetrators avoid doing crime in areas where they know that cameras are monitored and used to apprehend and provide evidence against criminals.
Redding has had its share of challenges in crime prevention, but with the help of individuals and businesses in the community, the crime rate can be decreased. As these things are addressed, Redding will become a safer city for families and businesses.