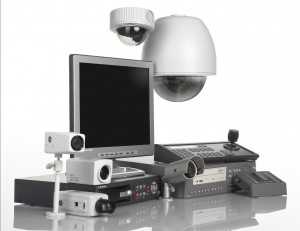 As a Redding business owner, it's important to understand just how beneficial security systems are when it comes to providing employee safety and protecting valuable equipment and merchandise as well as sensitive company and client data. It's an investment that gives greater peace of mind and can add to your company's profitability by increasing employee productivity and receiving lower insurance rates.
Though every business will benefit from having a system installed, security needs will vary depending on a number of factors. The good news is that security systems can be designed to be as simple or as complex as you require for the type and size of company you own. However, there are a few specific features that should be included in most any system.
Sensors
Sensors are among the most basic features a security system can have, but are still extremely important. Alarms that ring out when a door or window is tampered with or when glass is broken can startle a would-be intruder enough to make them turn around and forget about trying to break into your business. Well-placed lighting around the property in areas such as parking lots and garages allow for more safety overall, and motion-triggered lighting can have the same effect as a noisy alarm in making a trespasser well aware that their presence isn't concealed.
Video Surveillance
Security systems that feature video surveillance give businesses a major advantage over those that don't have them. Criminal activity is often deterred once the presence of cameras is known, but if it isn't, it considerably increases the chances of catching lawbreakers. Video surveillance discourages employee theft and encourages their accountability as well. There are several different elements to consider when choosing security cameras, including size, image quality, color or black and white, recording time, placement, zoom and whether or not to have a wireless connection.
Heat and Smoke Detection
Having a security system that is equipped with heat and smoke detection can save you from losing significant documents, expensive computer and office equipment, products you have for sale or, even worse, your entire business. These can come in different sensitivity levels as you see fit.
Remote Access
Remote access gives business owners the opportunity to monitor employees, inventory, building temperatures, activity on the perimeter of the property, etc. from anywhere they happen to be. It's not uncommon to work remotely these days, and having this capability allows an owner of a company to oversee everything from a laptop, smartphone or tablet and make security adjustments as needed.
Wireless Alarm Monitoring
Wireless alarm monitoring is a feature that permits security systems to remain activated and connected to the alarm company even during a power outage or if lines have been cut. This can give you additional comfort knowing your service won't be interrupted.
The best security systems will incorporate all the features necessary to help keep your Redding business and employees safe.