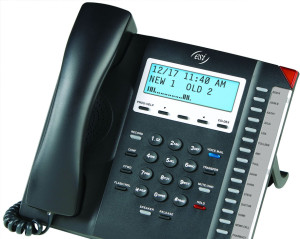 Voice over Internet Protocol, or VoIP, is quickly becoming one of the most popular and convenient ways to conduct business communications. You may have heard of Skype and Google Talk by now, which are a couple of the latest examples of VoIP technology to hit the cyber airwaves. For those still unfamiliar with the concept of VoIP, the service has the ability to transmit voice conversations over the Internet or other broadband connections. For Redding businesses, this means a significant reduction in costs for long distance calls and data telecommunications. There are a few different types of VoIP services to consider that are already being commonly used around the world.
Analog Telephone Adapter
Using an analog telephone adapter allows you to transform your standard phone system into one using VoIP technology. Simply utilizing the adapter to connect the analog phone you already have to your Internet connection will change the analog signal into digital data communication and you are on your way to making VoIP calls. ATAs should include standard features such as caller ID, call waiting, call transfer and can also come with three-way conferencing support. When purchasing for a business, it may be important to examine an adapter's voice quality and ability to work with other hardware devices.
Computer to Computer
This is probably the least difficult way to use VoIP technology. All that it requires is a broadband connection, microphone and speakers and a software, like Skype. The computer you are trying to communicate with must be set up with the same tools as yours for this to work, and then you are able to make and receive real time voice calls right through your computer.
IP Phone
IP phones have the same look and feel as a conventional telephone, but are set up with an Ethernet connector and connected to a router. You can then place calls over an Internet network instead of the traditional public switched network. IP phones that are Wi-Fi capable allow users to make calls whenever they are connected to a hotspot. Characteristics of these phones usually include caller ID and transfer, encrypted communication, name recognition dialing, multiparty calls and customized apps.
VoIP Cell Phones
As this service continues to become increasingly more popular, VoIP customers are realizing they can take this technology everywhere with them as they're on the go. People with unlimited data plans can install a program on their cell phone that will use VoIP to make phone calls instead of using their allotted minutes.
Businesses can definitely benefit from VoIP services in a variety of ways. It's worth doing some research on and maybe consulting with your local Redding communications provider.