Telephone & Voicemail Systems for businesses are advancing in technology and sophistication. Dedicated voicemail systems for businesses are designed to promote growth and synergy within the business. Voicemail business telephone systems are incredibly effective in facilitating business transactions. Any businessman who knows what he's doing will understand the importance of maintaining communications with clients and customers. This is where voicemail systems come in, providing a convenient avenue for customers and workers to get in touch with you and your business.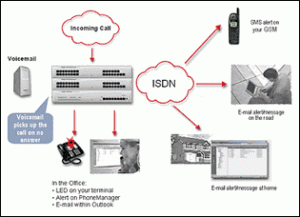 According to Steven Kraatz, in his article, Voicemail Systems for Businesses – Are they Worth It? he states: "Small businesses are particularly in a position where they can benefit from having a voicemail system, whether it's through an answering machine or a mobile phone. The main purpose of having a voicemail system is to provide customers and workers a personalized way to get in touch with you when no one is around to take their calls. Voicemail systems also provide 24/7 access, allowing you to stay in business even after operating hours. Most of these systems will also have a caller I.D. feature, allowing you to make prompt responses to clients who may have forgotten to leave their contact details. You can also expect to see time stamp features, which should give you accurate information as to when exactly the call was made."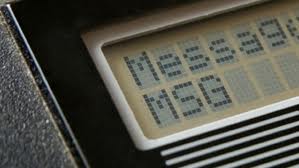 Pros of Telephone & voicemail systems for businesses:
A voicemail system is also accessible via the Internet. This allows its users to send, receive and manage voice messages 24 hours a day, 7 days a week from any device that can access the Internet.
A voicemail system is also able to store unlimited number of voice messages, for the reason that your voice messages will be forwarded to your email as audio file attachments.
It can record voice messages with a maximum of 5 minutes in duration. Simple residential voicemail does not provide as much minutes as your business voicemail.
Incoming calls can be converted to voicemail in instances where the call cannot be attended.
This gives your employees more flexibility. They can now concentrate more on the daily task assigned to them. With voicemail system, they could come back and check their voicemail for any calls that were made and attend to those calls.
Voicemail messages received in your voicemail inbox can be responded to with just a touch of a button, without the need to return a call.
You can also forward a copy of the voicemail message to the voicemail inboxes of employees in your company. This eliminates the need of manually informing of the voicemail message's content.
Voicemail messages can also be received by multiple employees, even those who are working outside the office. This can be done by setting up group lists. This makes it one of the best medium to relay messages, since it is able to reach more people faster and more convenient compared to other devices.
Dedicated Voicemail Services also allow you to speed up or slow down the message speed. By slowing the message speed, you would be able to give messages with more clarity, allowing for better understanding of concerns.
It is able to track you wherever you are. You can program the voicemail system to ring to your mobile phone if you cannot be reached via your main number.
As you can see telephone & voicemail systems for businesses are an essential tool to helping a business run more efficiently and effectively.
References:
Advantages of a Dedicated Voicemail System for Business: http://www.ringcentral.com/articles/voicemail/advantages-of-a-dedicated-voicemail-system-for-business.html
Kraats, Steven M. "Voicemail Systems for Businesses – Are they Worth It?" ArticleCity: http://www.articlecity.com/articles/business_and_finance/article_16047.shtml