School Security across the United States is a concern. Our school security in Northern California, amongst the beautiful landscape, doesn't always seem like an immediate concern. We feel at ease in our smaller towns insisting that our crime rates are minimal in comparison to larger cities. However, as the Northern California population grows, smaller hub cities (such as Redding, that acts as a transient through-way) are experiencing more crime and violence due to the wide spread and consistent traffic of diverse ethnic and economic factions. This violence and crime is pervading our schools as well, and we are not protecting our youth as well as we could be. So what can we do to help increase the security of our Redding schools?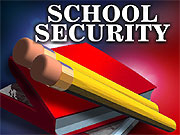 Chris E. McGoey, CPP, CSP, CAM, internationally known author and 'school security' speaker explains, "Critics have found many of our nation's schools to have abysmal security systems in place to protect our children from harm. Like any other enterprise, it is easy to criticize a system after being viewed under a microscope and when reviewing facts in hindsight. I sometimes survey elementary, middle, and high schools that have a reputation for security problems. I have done it often enough where I have developed a routine for how to conduct a thorough school security survey. The most common school security complaints are non-students on campus, fights, drugs, vandalism, and truancy. After many inspections and interviews with school administrators, teachers, staff, and students, I have come up with the following conclusion: School security is easy."
School Security is slightly easier to oversee since administrators have much more control over a school campus environment, compared to most other commercial properties. A school has control over who accesses the campus and when, the timing of class periods and which students attend each class. A school controls the level of supervision throughout the day, establishes strict rules of conduct and for attendance, and can mandate the use of metal detectors and can conduct bag, backpack, and locker searches at will. A school can control vehicle access and in some cases search vehicles parked on campus. A school can administer discipline for misconduct including temporary suspension and permanent expulsion from campus.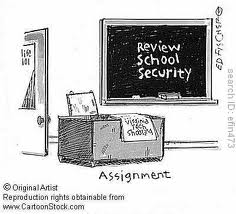 Challenge:
Secure school building while safely permitting appropriate individuals into building.
Solution:
Installing an Aiphone video intercom, the AX Series, to provide reliable communication and control access points.
The importance of school security cannot be understated. A secure school means that everyone inside can concentrate on the matter at hand, which is providing quality education. However, sometimes the school staff who often are charged with operating certain aspects of the security system feel they are being strapped with yet another duty. Usually, however, they find security makes their job easier…
The AI Phone/Video System was installed and used in a case study at the Racine Unified School District. "Over the last eight years the Racine Unified School District has systematically installed Aiphone intercom units so that the buildings can be locked down while still providing access to parents and visitors…" Read below to learn further details of this case study and how the AI Phone/Video System helped with their school security.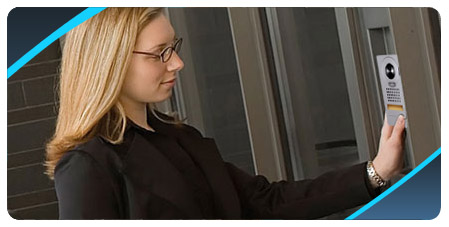 World Telecom & Surveillance, Inc. has experience designing and installing AI Phone/Video Intercom Systems.
Contact us today for a FREE QUOTE!!
530-223-9186 or visit www.WTandS.com
AI Phone/Video System supports up to 8 master stations, 120 door/sub stations
Easy wiring with dedicated CAT-5e cable
Enhances CCTV systems
Remote door opening
Keyless entry audio-video door stations with embedded card reader technology
Lock school doors
Communicate with visitors
Grant access only to welcome individuals