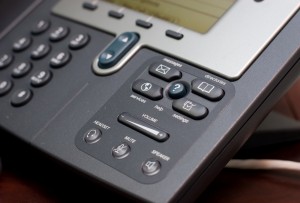 Your business phone system should be working for you, not against you. Whether you're a large corporation or a locally owned small business, your communication needs are important. With all the advancements in technology, it's necessary to keep up-to-date so your company isn't missing out on efficiency and productivity, but with all the features to choose from how do you know which ones are really essential? Every company varies in their requirements, but there are a variety of aspects offered for Redding business phone systems that could definitely give your organization an advantage.
Voicemail
This basic feature may seem like a no-brainer, yet several businesses still run without voicemail. Any company really wishing to be successful can't afford to miss potential customer phone calls, even during non-operating hours. A phone system without voicemail means potential profit loss and inferior customer service. You should also be able to access your voicemails at any time and from any location. Voicemail features that provide email integration can be an added bonus as well.
Call Conferencing
For companies that find a use for conducting conference calls with clients and/or business partners, call conferencing can be a valuable tool. When it isn't possible to gather in an office somewhere all at once, conference calls serve as an effective means of bringing everyone together to discuss business details. It's important to make sure this feature is set up to include as many people as your company generally requires.
Automated Attendant
Automated attendants help to route callers to the appropriate department or answer their basic questions without taking time away for someone from the company to get the phone. However, menus shouldn't drag on so long or be so complex that customers get frustrated and hang up. This is another way to ensure that the phone is always answered even if a live person isn't available at the moment.
VoIP Service
VoIP technologies have revolutionized the idea of business phone systems. VoIP allows companies to save a lot on long distance phone calls by communicating through the Internet. VoIP services come with a host of features, some of which give businesses a superior advantage the more advanced they decide to go.
Hold Music or Message
This feature always seems to add to the professionalism of a business. Silence is never exciting to listen to, and to a customer on the other end it can even sound like they've been hung up on at times. If you have to put a caller on hold, you want to engage them in some way to get them to stay there until you can take their call.
Mobile Phone Compatibility
Business owners and their employees are constantly on the go these days, so your business phone system should be adjusted for that. Systems can now be set up to forward calls to mobile phones and tablets if no one is in the office to answer so no important call ever gets missed.
Having a modernized business phone system installed in your Redding establishment will show that it's ready to be a major player in the industry. Consult with your phone provider and see about adding any of these features you're missing out on.