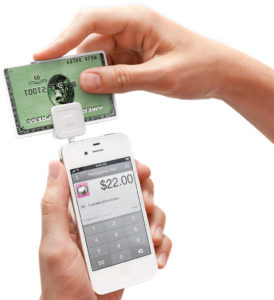 The internet has made some aspects of business easier. For the small business owner who wears 15 hats, that's especially good news. The rise in internet usage has led to more and more business apps arriving on the scene, which in turn reduce the number of hats that business owners have to wear. Here are a few of them.
QuickBooks Online
You can't talk about a business without talking about financial tracking software. Since its introduction by Intuit in the late '90s, QuickBooks has established itself as the #1 small business accounting software. Around a decade later, Intuit launched QuickBooks Online. This nifty piece of software downloads and categorizes bank and credit card transactions and enables business owners to capture receipts on their phone, easily share financials with their accountants, and work from anywhere. What's more, it's accessible on either a PC or MAC.
Dropbox
Cloud storage is fast becoming a favorite service among small business owners. It nixes the tedious task of performing regular backups of data and creates a lower demand on business internet bandwidth. While there are many valid contenders for best provider of cloud storage, Dropbox is a commonly used provider. Dropbox offers unlimited storage for five users at $15.00 per month. Files can be uploaded, downloaded, shared, and integrated with Microsoft Office. In addition to that, Dropbox is compatible with over 300,000 third-party apps.
Square
Transactions can happen anywhere now too. Square is a payment app that enables anyone from small vendors to large corporations to take credit card payments via a plastic square that can be attached to smartphones and tablets. While Square mostly focuses on the small business market, even companies like Starbucks and Whole Foods have used Square for some of their transactions.
Skype
Because businesses are increasingly global, clients can be located in other states or even in other parts of the world. Skype has held its place as the most-used video conferencing software, particularly by small businesses. With skype, you can transfer files of any size, call up to 25 people at once, share your screen, and send instant messages.
Trello
This app is an online project management software that helps teams track their workflow. Trello takes a very visual approach to tasks, resembling a bulletin board filled with sticky notes—albeit organized sticky notes. Project boards (i.e. bulletin boards) are created to house all the tasks related to those projects. Then cards are created within those boards. These cards can be assigned to one or multiple people, given due dates, and coded by color. Within a card, attachments, checklists, and comments can be added. Altogether, it's a great collaboration tool for busy teams.
In the mobile world of today, it pays for business owners to invest in online tools like these to streamline their productivity and make more time for the real business of doing business.