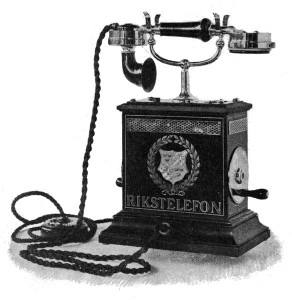 Whether you are becoming a first time business owner or have had your company up and running for awhile, you want to make sure that the phone system installed in your business is well-suited to meet the needs of an efficiently run organization. Communication, both internally between co-workers and externally with potential clients, vendors, etc., is a fundamental part of how a company reaches its goal of successful productivity. With so many new features and options, choosing a phone system can be a bit more complex than it used to be. Your local Redding telephone company will be able to explain the advantages of each system and recommend which setup is best for your business based on its size, number of extensions, infrastructure and budget.
Key System Unit
Telephone companies often install key system units in small to medium-sized businesses looking for multiple lines that are connected and controlled through a central device. This phone system type can be extended as a business grows, but is designed for less connections and offers traditional telephone features along with a few more advanced options, such as interoffice dialing, control and direction of incoming calls and the ability to halt others from picking up a line already in use.
Keyless System Unit
The most basic type of phone system that a telephone company installs, keyless system units are typically used in small companies that only have a handful of employees. The cost of installation and maintenance is minimal compared to other systems and there is less technology to deal with. Specific features can be programmed into each individual phone without a central control device commanding the features for all units.
Private Branch Exchange
Larger businesses are usually in the market for a private branch exchange (PBX) system as it allows for more features that a bigger company requires. Flexibility, the potential for expansion and customizable features are the key benefits of PBX. Common uses of this system include automated call answering, customized business greetings, call forwarding, conference calling and extension dialing.
Voice Over Internet Protocol
Voice over internet protocol (VoIP) are the most up-to-date systems telephone companies offer. They go above and beyond the standard features of a phone system. VoIP technology essentially discards the need for telephone lines by sending voice calls over the internet, but still engages a phone service provider to connect the calls.
Choosing the right phone system and telephone company to install and maintain it is essential to your business' effectiveness in its field. Each system can provide its own advantages depending on what you're looking for.