It is apparent now, more than ever, that crime doesn't vacation. Especially during the holidays, and during these hard economic times, it seems we have to be more careful than ever to protect our homes and offices from burglary and theft.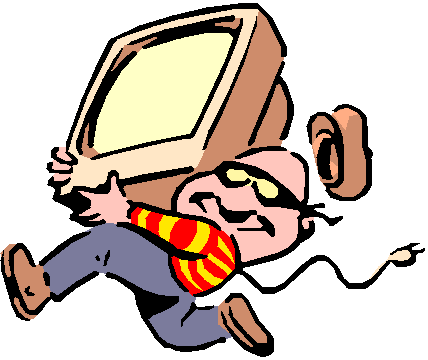 I found a great article called, "Crime Never Takes a Vacation," by Security Products online. They give some very straight forward and common sense tips that are well presented and easy to follow. The article states:
"Our lagging economy has spurred a dramatic increase in burglaries and home invasions across the country, with agencies reporting an increase in 2010 after falling for a number of years. What is especially troubling is that these crimes have increased in the suburbs and small towns – places where it rarely happened before. 'The numbers reflect what we have been hearing from listeners all over the country. The bad economy has caused an increase in crime and it is happening everywhere,' said home security expert, Alan Young."
It's the simple things that we must examine to make sure that we are not victims of crime, such as theft and burglary. Here are some steps we can take to deter intruders:
Make sure you're not posting your vacation plans on facebook or posting vacation photos while you're still on vacation. young tells us that most burglaries are committed by people that we know. It's important not to become an easy target by letting everyone know our agenda during the holidays (or any other time for that matter).
Make sure that your home is well lit, and shrubs are cut back to a minimum. It's important to make your home look less attractive to invade than your neighbors. Young says this "might sound crazy," but unless you have something specific that an intruder wants, making your home look more risky to invade will deter intruders.
"Security does not need to cost a lot, it just needs to work. Anyone that tells you otherwise is taking you for a ride. With a little common sense and a little effort you can effectively secure your home," Young said. You Can read the article in its entirety here.
Our homes are not the only targets for burglary, our businesses too, suffer, especially during the holidays when burglars know that offices will be closed to allow employees time to spend with family and friends. Every business owner, manager and employee plays a part in making businesses safe and detering theft. Here are some things you can do to help prevent crime:
Have at least two employees open and close the business.
Do not release personal information to strangers.
Keep purses and personal valuables locked in desks or lockers.
Install a robbery alarm.
Place a surveillance camera behind the cash register facing the front counter. Replace videotapes regularly.
Vary times and routes of travel for bank deposits.
Don't use marked "moneybags" that make it obvious to would-be robbers you are carrying money for deposit.
Keep a low balance in the cash register.
Place excess money in a safe or deposit it as soon as possible.
Keep your business neat and clean. A tidy, orderly place of business is inviting to customers, but not to robbers. Dressing neatly also sends the right message.
Stay alert! Know who is in your business and where they are. Watch for people who hang around without buying anything. Also, be aware of suspicious activity outside your place of business. Write down license numbers of suspicious vehicles if visible from the inside of your business.
Make sure the sales counter can be seen clearly. Don't put up advertisements, flyers, displays, signs, posters or other items on windows or doors that might obstruct the view of the register from inside or outside your business. The police cruising by your store need to see in.
Try to greet customers as they enter your business. Look them in the eye, and ask them if they need help. Your attention can discourage a robber.
Keep your business well-lit, inside and outside. Employees should report any burned-out lights to the business owner or manager. Keep trees and bushes trimmed, so they don't block any outdoor lights.
Encourage the police to stop by your business.
Learn the names of the officers who patrol your business.
Use care after dark. Be cautious when cleaning the parking lot or taking out the trash at night. Make sure another employee inside the business keeps you within eye contact while you are involved in work details outside of your building.