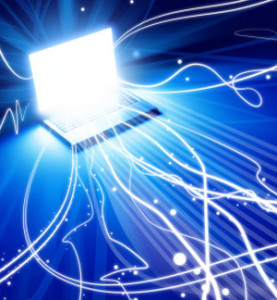 With so many options to choose from, selecting an internet plan for your small business can be more confusing than you anticipated it to be. The decision will have a big impact on the productivity and success of your company, making it important to ensure you've found a service that can meet all of your requirements and fits into your budget at the same time. It's imperative to understand how much bandwidth and the rate of speed your company needs, which will depend on a few different things. Don't jump to sign up with the internet provider that advertises the cheapest prices or the fastest speeds. Carefully consider the following aspects of your company when seeking a Redding business internet plan to make an informed decision that will actually satisfy your demands.
Company Size
Whether your small business consists of two people or 50, each person must be able to do their job efficiently in order for your company to achieve its goals and be profitable. This means having a reliable internet connection that is fast enough to handle everyday tasks without any major delays. The more people, computers, VoIP phone systems, etc. you have utilizing the same network all throughout the day, the more bandwidth and high-speed internet you will need.
Type of Business Being Operated
The type of business you have is another consideration that will influence your internet requirements. If you mainly use the internet for email or web surfing purposes, you may suffice with a lower level business internet plan that doesn't offer particularly high speeds, but companies that use more advanced methods of communication, such as Skype or other kinds of video conferencing, upload and download large files, run cloud backup services and/or manage an e-commerce site that deals with customer service and transactions on a regular basis must have adequate internet service and speeds that allow business to get done smoothly.
Future Growth Expectations
Chances are, you're hoping for your business to grow over the years, and with that growth may come the need for changes in your internet plan. It's a good idea to think about future expansion when you're selecting an internet provider so that you can find one that will be flexible and adjust to your company's changing demands.
Business internet plans are designed with the specific needs of Redding companies in mind. Opt for one that makes sure your company is able to compete at the top of its industry without being bogged down by slow internet speeds and an insufficient amount of bandwidth.