Here is a highlight of the 17 Best New Business Gadgets 2012. World Telecom & Surveillance, Inc. has picked their three favorite Best New Buseiness Gadgets of 2012 from PC World's online magazine article, "17 Brand-New Business Gadgets." PCWorld has chosen 17 of the most Awesome Biz Gadgets:
"If you're looking for the latest and greatest gadgets that you can also write off as business expenses, look no further. Here are a ton of brand-new tech toys that will spice up your office and (we hope) make you a lot more productive. You'll find everything from cool mobile accessories to file-sharing alternatives to a headset that reads your brain waves."
Here are a list of our top three favorites:
ESI 250 Smartphone for the Desktop!!!
The ESI 250 Smartphone for the Desktop is an enterprise-grade smartphone for small and medium-size businesses. It looks like a regular office phone but has a 7-inch color touchscreen and third-party apps such as Evernote. The ESI 250 lets you send text messages and record calls, and it offers features such as reminders, automatic call distribution, and advanced conferencing. The phone uses VoIP running on ESI servers that support 5 to 300 phones. Slated for release in June, the ESI 250 will be available throughresellers for $400 to $500.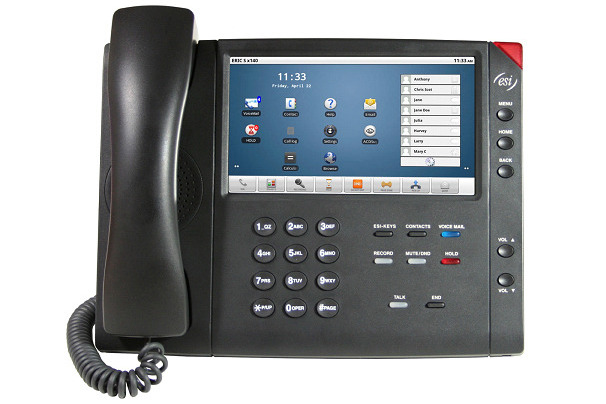 Cobra Tag G5
When our keys or phone go missing, this key fob communicates with your smartphone to set off an alarm when the two become separated by more than 30 feet. Should your keys or phone disappear just press a button on the key fob and it will cause your phone to ring or the Cobra app on your smartphone will tell you where the tag last was. The Cobra Tag G5 will be available at the Cobrasite and at Amazon sometime before this summer, for about $60.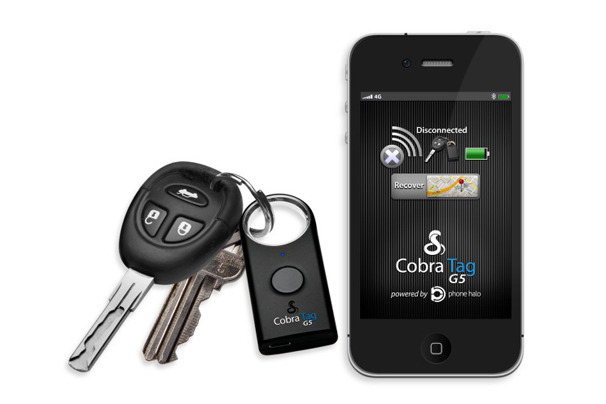 AudiOffice
Pair your iPhone or iPad to the unit using Bluetooth, and you can enjoy enhanced sound quality (when using a corded handset), as well as a better microphone and speakers for greatly improved conference calls. AudiOffice uses "In Vivo Acoustic" technology, which eliminates echoes and background noise and supposedly makes you sound as if you were actually in the room with the person you're talking to. You can also use the high-quality sound system to play music from your device. The AudiOffice is available at the Invoxia site for $299.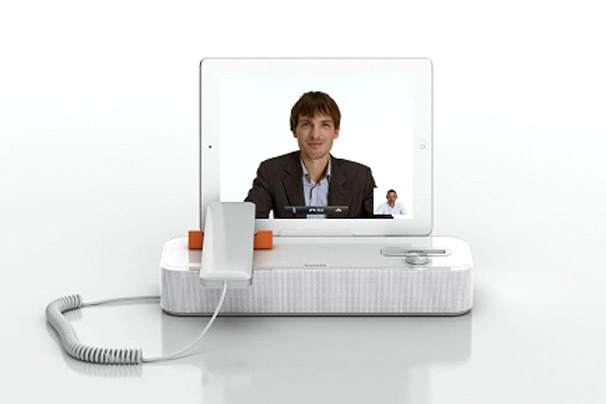 To see a full list of the 17 Brand-New Business Gadgets visit PCWorld.