Camera Systems Installation, Maintenance, and Repair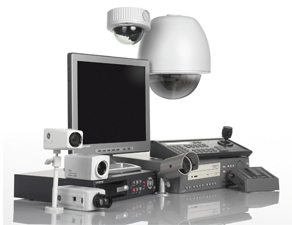 Large or small, your business will benefit from the installation and repair of high-quality cameras in Redding. World Telecom & Surveillance, Inc., offers simple, single-site systems for a little added security as well as multi-site camera systems for more comprehensive surveillance.
At World Telecom, we make it a point to provide you with the opportunity to run your business more efficiently. We are prepared to supply our customers with the latest technology in camera systems available. We will give you peace of mind by finding the best possible solution for your situation.
Reasons to consider a camera system
To protect yourself, your employees, and your assets from violence, vandalism, and theft
To prevent crimes against your business or its surrounding neighborhood
To aid in the investigation of a crime committed against your business or others in the area
Questions to ask yourself
How will the cameras be powered?
Where will you be placing the security cameras/CCTV?
Do your cameras need to be protected from the weather?
When will your camera be used most? Day or night?
How important is the protection of your system from vandals?
Do your cameras need to be hidden from public view?
Would you prefer standard definition or high definition?
Do you want your cameras to be on a motion-trigger or to record constantly?
Which style of camera will best suit your needs?
World Telecom and Surveillance Inc. urges you to contact us today and start learning more about what we can offer. In addition to the camera systems we provide in the Redding, California, area, we are also well-known for the added security of our network video recording systems. Furthermore, business owners are encouraged to explore the safety, freedom, and accessibility of our other services including IP video recording systems, video analytics, and trip wired events.