The need for security camera systems and installation in the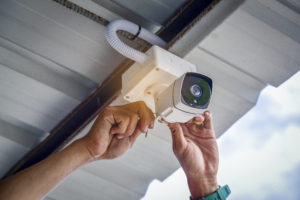 Redding, CA area has never been greater. Regardless of customer need, World Telecom & Surveillance is here to assist you with all of your security camera system needs. We handle everything from hardware to installation, ensuring that you receive a product that will let you rest easy. We offer security and surveillance systems ranging from single-site surveillance systems to multi-site surveillance systems throughout the Redding area. Regardless of your situation or needs, we are here to ensure that an efficient and well crafted solution is available to all of our customers.
Determining what type of surveillance needs your business or home has is the first step in increasing any location's security. After deciding on how many security cameras, the security camera recording interface, and the method of recording the security cameras will do, you need to decide how best to install your security camera system. Some of the questions all of our customers will need to ask themselves are:
Where do I want my security cameras installed?
Most surveillance systems are designed to cover common entrance and exit points. Front and back doors, loading docks, and commonly used hallways are all great locations for security cameras. Installing your security cameras in these locations increases the likelihood of capturing illegal activities or unsanctioned visitors on camera.
Do my security cameras need to be installed in a weatherproof place?
If you are going to install security cameras outside of the building, have you thought about possible weather that could damage them? While placing security cameras on the roof or walls of a building's exterior can increase the overall coverage of your surveillance system, it also increases the likelihood of weather damage. Hail and heavy rain can damage or destroy equipment that is installed outside of your location.
Do I need to install my security cameras in a way that vandals or criminals cannot easily access them?
While it might be easy to find good locations to view criminal activity, finding locations that are not easily accessible can be more challenging. When installing your security cameras, you should be aware of the possibility that vandals and criminals might be able to destroy your cameras, leaving a gap in your surveillance system. Installing your security cameras in hard to reach places, or with anti vandalism hardware can reduce the likelihood of losing a camera.
Do you want your cameras to be noticeable?
Having security cameras installed to be obvious to visitors can be an excellent deterrent for criminal activity. At the same time, hidden cameras can be a great way to capture an unsuspecting criminal or suspect in the act of their crime. While both methods of installing security cameras are an excellent way to increase your overall security, deciding on whether to install hidden or plain view cameras can play a huge role in your surveillance systems installation. If cameras are going to be in plain view, will you want aesthetically pleasing security cameras to be installed?
Regardless of your needs, World Telecom and Surveillance, Inc. are here to help the greater Redding California area with all of their surveillance system installation needs.