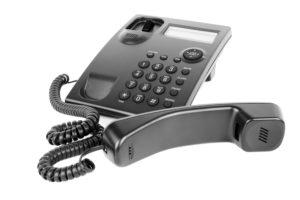 With more than 91,000 people in the 60 square miles surrounding the intersection of three separate freeways, Redding is the populated city in Shasta County, California, and the sixth largest city in the Sacramento Valley. Keeping up with such a thriving and active town is difficult for anyone — but especially so for small businesses.
The Most Obvious Hurdles
The 21st century and its global market has connected even small businesses to a boundless market, and the pool of potential customers has never been greater. But when consumers have such easy access to a variety of simple and free office-like digital tools, it's easy to lose sight of just how big of a headache it can be to manage communication with all those customers.
A single phone line or individual consumer phones are fine when a Redding business's farthest customers are just over the I-5, but they're not enough when a business needs to reach customers further away. From shipping goods to providing services, the modern business needs to stay in touch across their county, their country, and sometimes even around the world.
Even if a business can stay local, a consumer phone service will not be enough. For the most populated city north of Sacramento, businesses need more than the telecommunication package they use at home.
Staying in touch with friends and family has never been easier, but getting in touch with customers has never been harder.
The Less Obvious Hurdles
Not only is getting in touch with customers and partner businesses difficult, but the stress of keeping track of all the communications a business has can take its toll on small business owners — as if founding a small business weren't hard enough! Consumer phone services are fine for working from home, when the business doesn't need to make more than a few calls a day. But even a dozen can start to wear down a telecommunication package.
The more successful and active a business is, the harder it is to stay on top of communications.
Business Phone Service Benefits
Until entrepreneurs are running a business themselves, the benefits of a business phone service are hard to see — because the communication a business gets into in the backroom is hard to see!
Integrated Solutions
From invoices to Internet, from digital devices to digital monitoring, or from talking to customers to talking to business partners, even a small business has to be in touch with someone almost constantly. There are so many things a business has to communicate – and document, and organize, and archive – that a home does not.
Scaling
As a business grows and thrives, its resources need to grow with it. A consumer phone service has a predetermined limit that is difficult to grow — difficult and expensive. Business phone services are constructed with the expectation that they can grow.
Adding phone lines, increasing digital data, curating more devices…business phone services make all of these easier and most cost-effective, for businesses big and small.
Protection
A dropped call or missed email is usually inconvenient among friends, but can mean a tremendous amount of lost money and time once talking to a business. Phone services for businesses offer the best protection against the little problems that can add up to big headaches.